About BOCI
BOCI ("BO-CHEE") was formed as an I.R.S. authorized member benefit non-profit corporation (501-C7) for Bigfoot owners and dealers. Associate memberships are available to qualifying companies and individuals who provide products or service of interest to our Owner Members and are approved by the Board of Directors.
Our mission is to provide information related to Bigfoot products and BOCI activities in addition to numerous other features of interest to the Bigfoot Owner. Our Annual Rally & Business Meeting is held at venues selected by the Board of Directors. In addition, numerous Mini-Rallies are also held throughout the year on a smaller scale at locations selected by the members. Membership is Internationally available.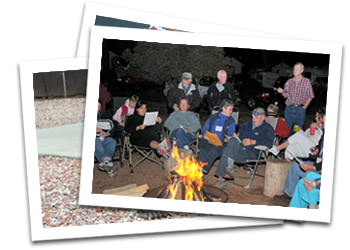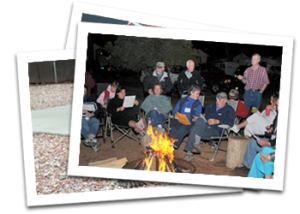 A major benefit for club members is access to the "Members Only" section of this website. Our Forum contained in this section is a valuable library of technical and social information related to the Bigfoot lifestyle. There are presently approximately 13,000 postings in the Forum offering a member the ability to "Search" for specific information or post a question in any of the Forum sections. Membership will also give you exclusive access to other club benefits, including our Classified Section, Fuel Price Trackers, Rally Reports, Travel Links, and a Photo Gallery containing hundreds of pictures of our members, their rigs and modifications to them. There is also a Bigfoot RV Dealer Locator available on the web site.
BENEFITS OF MEMBERSHIP:
Information
Support
Fun
Provides members access to website features
Members may attend rallies and social events (additional fees may apply)
2018 MEMBERSHIP DISTRIBUTION FACTS
BECOME A MEMBER:
Apply Online or Download a Membership Application Form
MEMBERSHIP DUES:
1. Owner Member: $20US per calendar year
Includes all members of owner's immediate family.
Provides access to all club features via password, rallies and social events.
Voting privileges at business meetings.
Eligibility: Must be an owner of a Bigfoot Motor Coach, Trailer, or Camper.
2. Associate member: $35US per calendar year
Full access and availability to member events.
Eligibility: Any manufacturer or business, approved by the Board of Directors, who provides a product of interest to the Bigfoot community or any individual with interest in Bigfoot Products, but does not meet the ownership requirement.
3. Dealer member: $50US per calendar year
Full access and availability to member events.
Eligibility: Any organization established as a dealer of Bigfoot Industries products and approved by Bigfoot Industries as such.
Annual payment of Club dues enables persons or organizations to become active members and to be entitled to all rights and privileges of the Club, as specified above. Renewal Dues from Club members become due and payable on the 1st day of January of each year.